NEW RELEASE
To Make the Dead Weep
After a lifetime of self-sacrifice, will an embittered priestess fulfil her duty and surrender the one thing she still has to give—her life?
When Ellaeva runs afoul of the Rahmyrrim High Priestess and is imprisoned, the only man who can free her is the one she vowed never to see again—Lyram Aharris. But Ellaeva's faith in her goddess is broken, and when Lyram refuses to abandon her to fate, she struggles to come to terms with what she has lost. Haunted by his broken oaths, and consumed by his quest to restore his honour, Lyram cannot help her find peace.
Together they journey into the desert to solve the riddle of their connection to each other, but their search leads to a killing field. Amidst the murdered souls, they balance on the cusp of understanding—what is the mysterious link between the Aharrises, the goddess Ahura, and the dragons?
But before they can complete the puzzle, the High Priestess attempts to bring an evil god into the world, and Ellaeva and Lyram are betrayed from all sides. If the Rahmyrrim cannot be halted, they will lose the most precious thing they have. Ellaeva has always known her path ends at the ultimate sacrifice—but can she bring herself to fulfil her duty?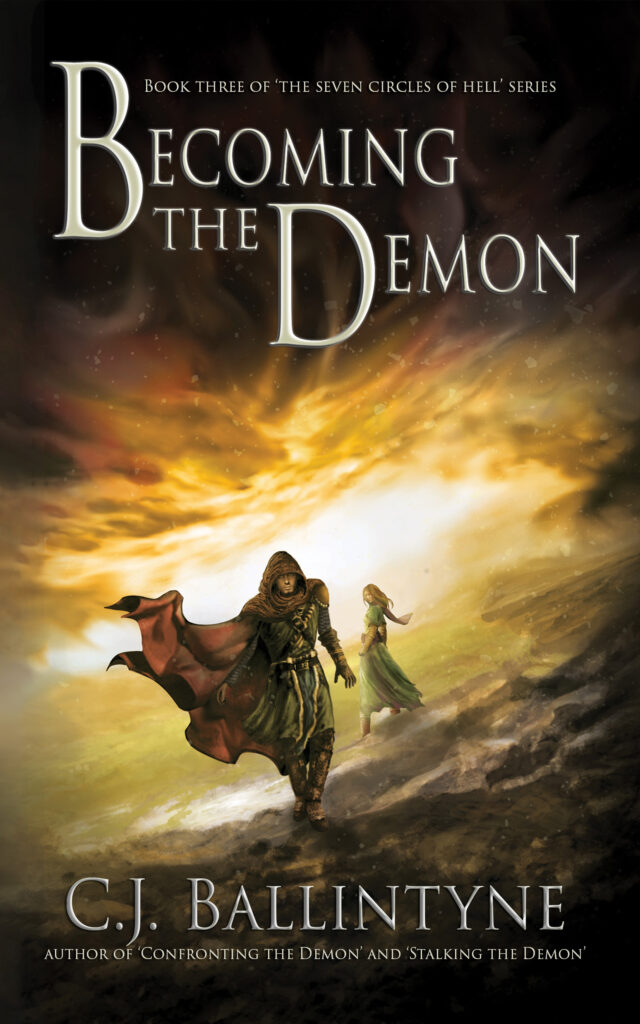 Book 3 in the Seven Circles of Hell
Becoming the Demon
Some doors lead to places no man should go. Desperate to rescue Dek after abandoning him in the fifth circle of hell, Alloran's task is complicated when he is forced to go on the run again.
Bereft of all resources, Alloran enters into the shady world of loose morals and stitchers—black wizards hiring out their services to the highest bidder. When a strange woman presents him with a lucrative but criminal opportunity, he must ask what Dek's life is worth to him—or is it the chance of a challenge he cannot defeat that tempts him into darkness?
Gisayne is fixated on avenging her father's murder, but Alloran, consumed by his need to rescue Dek, will not help her. Alone, she hunts the deadly wizard Ladanyon, but when the trail leads her back to Alloran, she must fight to save him—but from the black wizard or himself?
Blinded by his determination, Alloran risks crossing a line to become the very thing he fights against.
Books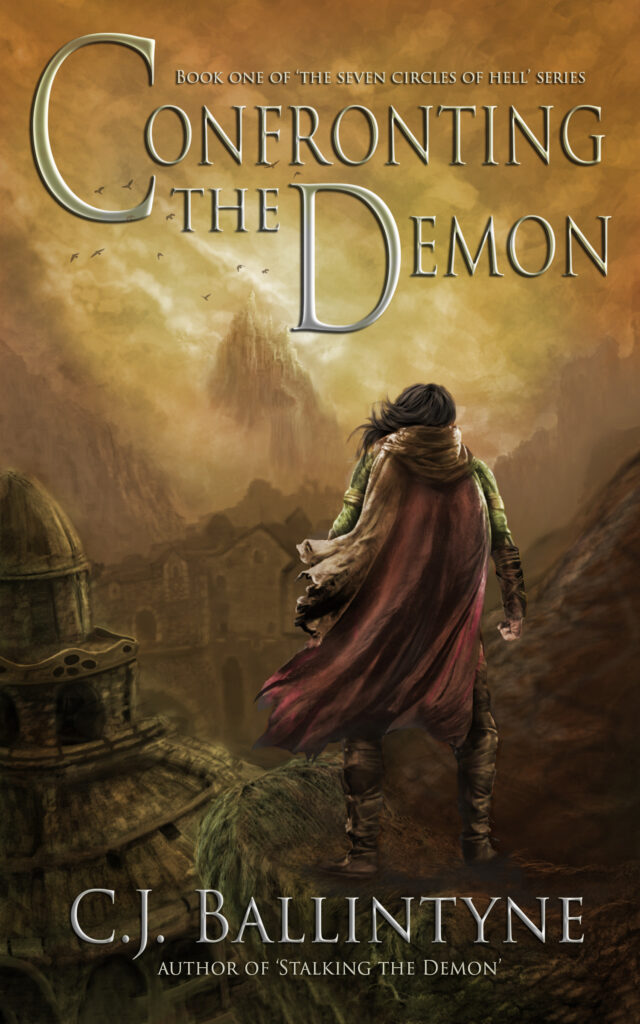 Confronting the Demon
Stalking the Demon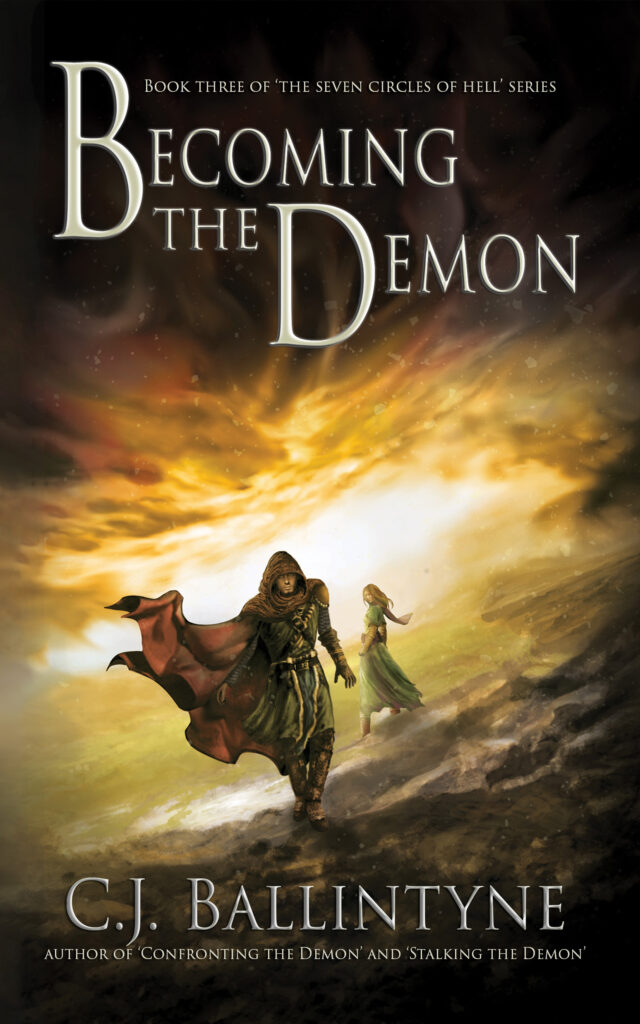 Becoming the Demon